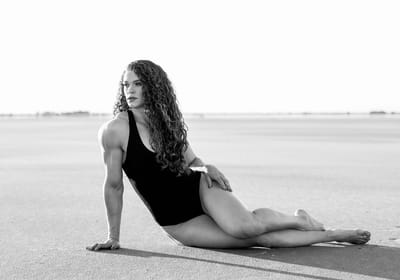 Jessica Mays is the owner of One-10 Training, founded in 2018. She has a Master's of Science in Kinesiology, as well as a Bachelor's of Science in Health & Human Performance, both from Northeastern State University, and has held her ACSM Personal Training Certification since 2016. She has been a personal trainer as well as corporate wellness director, and group fitness instructor since 2015, and has been prepping herself and clients for bodybuilding shows, pageants, and other competitions since 2016. Since stepping back from the stage after her 2021 season, she is focused on sharing that knowledge and experience with her clients.
----
To me, my business is all about giving 110% effort. That means me too! I expect my clients to give that level of effort, dedication, and focus to both themselves and their goals. I match that exact same level of effort, dedication, and focus by creating an experience for my clients that not only helps reach their physical goals, but helps create the healthy and positive mentality they need to get through every step of the journey.

I believe in creating personal and intimate plans and connections with my clients. Not a single client of mine has the same nutrition or workout program, even if they're all working towards the exact same goal. Every[BODY] is different, every mind is different, and I fully believe in getting to know my clients on a personal level so I can create the best plans and programs for them to reach nothing but success!